Barefoot Runners Society
Plantar Fasciitis: How Runners Can Learn How To Step Out of the Pain
By Sock Doc
Plantar fasciitis is a type of foot pain that occurs in the heel and sometimes in or around the arch of the foot as your plantar fascia is the thick connective tissue on the bottom of your foot. Symptoms are usually worse in the morning, and tend to ease off or go away as you walk throughout the day. The pain can be sharp over one specific point, or more diffuse throughout the fascia (sheath of muscle) of the foot. Today this is treated conventionally with "night splints" to help stretch the fascia, and reduce muscle contracture. It is not a very comfortable way to sleep and the therapy is about as beneficial and primitive as a caveman making a square wheel. As with most pain,...
Potawatomi Trail Runs 50 Miler
By OneBiteAtATime
I'd been looking forward to this race. Last year's 50 was the first time I had gone ultra-distance. I had never ran a step beyond 14 miles when I started training for it, and that had been some 18 years ago. Last year I survived.
This year, I wanted to run it. Actually, what I wanted to do was double the distance and survive again! I had been training diligently for the 100, but IT band problems jumped up in February, so I made the decision to scale back the race and just go for the 50.
The Potawatomi Trail Runs are held in McNaughton Park, Pekin, IL, generally the first or second weekend of April. There is a 50, a 100, a 150 (which starts on Friday) and this year there was a 200 for a few brave souls. There is also a 30 mile "fun run" on Saturday evening. The course is mostly single trail, 2 creek crossings,...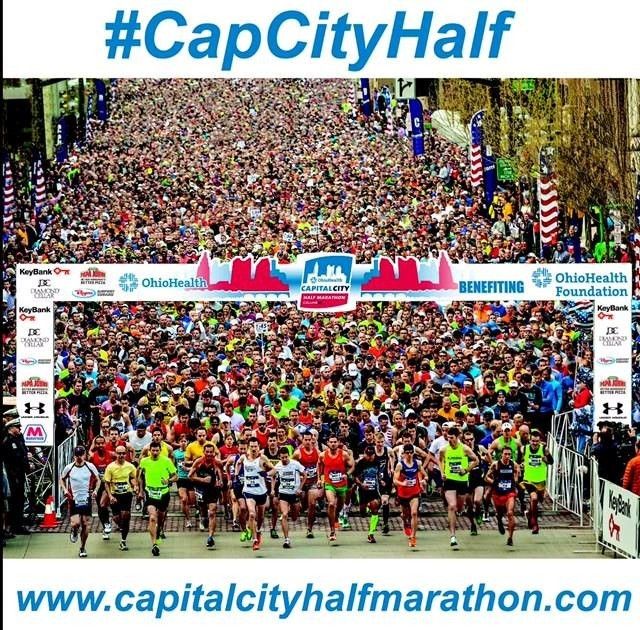 Capital City Half Marathon
By Tristan-OH
Well its that time of year again...
I've been running Cap City for many years now (I lost count, maybe I'm on #6?). I started out just doing the 5k, but the last 3 years have been the half marathon. This has always been a favorite of mine and I've reported on it the last 3 years so this year will be no different. Of course last year I was struggling with leg issues bad, and wasn't in racing shape so I ran it with Yvonne at her pace. This year we both entered again. I've still been struggling with some issues with my right leg, but after the Earth Day Half Marathon we ran together I felt warmed up and ready to go.
I got decent rest the night before, had what seems to be my 'usual' pre-race dinner of grilled salmon and wild rice and a glass (or two) of wine. I have no idea what's best, but it seems to...
IBRD Stunner!
By JosephTree
I had no plan to connect with my BF brethren this IBRD. Life has been way too...rich, let's say, and I am just happy to get out running on some sort of regular basis.
Then last week my son, 14 years and 11 months old, comes home from school telling me that he'd run a mile, his first, in gym and that he enjoyed the experience. Furthermore, he wanted me to help him learn to run. I was shocked and delighted, but didn't want to snuff the tender flame with too much enthusiasm, so I just gave him my warm appreciation and said we could go out "soon." He slept in on Saturday as I went out for an early 6 miles, but told me he REALLY wanted to go for a run on Sunday, as long as I got him up early enough that he could be sure no one would see us. (!?)
So, there we were at 07:00 on Sunday. He asked for shorts and I gave him an old pair of mine...
Online now: 45 (members: 5, guests: 40)
Forum Statistics
Discussions:

14,330
Messages:

155,794
Members:

6,652
User Record:

241
Latest Member: