Barefoot Runners Society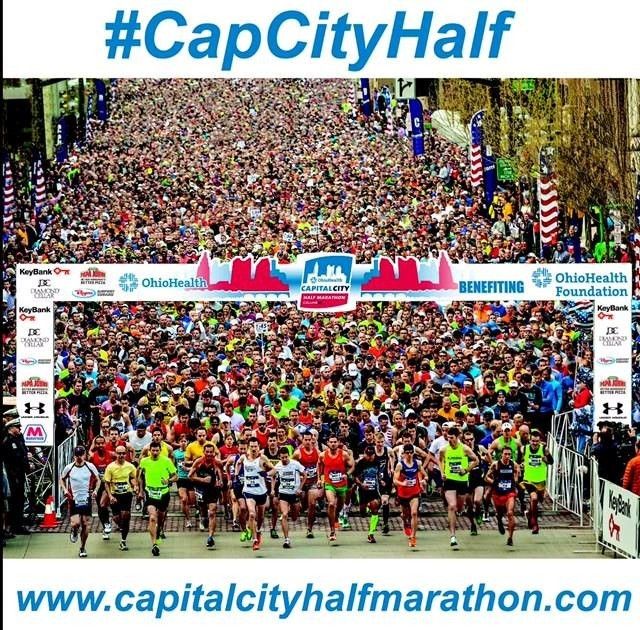 Capital City Half Marathon
By Tristan-OH
Well its that time of year again...
I've been running Cap City for many years now (I lost count, maybe I'm on #6?). I started out just doing the 5k, but the last 3 years have been the half marathon. This has always been a favorite of mine and I've reported on it the last 3 years so this year will be no different. Of course last year I was struggling with leg issues bad, and wasn't in racing shape so I ran it with Yvonne at her pace. This year we both entered again. I've still been struggling with some issues with my right leg, but after the Earth Day Half Marathon we ran together I felt warmed up and ready to go.
I got decent rest the night before, had what seems to be my 'usual' pre-race dinner of grilled salmon and wild rice and a glass (or two) of wine. I have no idea what's best, but it seems to...
IBRD Stunner!
By JosephTree
I had no plan to connect with my BF brethren this IBRD. Life has been way too...rich, let's say, and I am just happy to get out running on some sort of regular basis.
Then last week my son, 14 years and 11 months old, comes home from school telling me that he'd run a mile, his first, in gym and that he enjoyed the experience. Furthermore, he wanted me to help him learn to run. I was shocked and delighted, but didn't want to snuff the tender flame with too much enthusiasm, so I just gave him my warm appreciation and said we could go out "soon." He slept in on Saturday as I went out for an early 6 miles, but told me he REALLY wanted to go for a run on Sunday, as long as I got him up early enough that he could be sure no one would see us. (!?)
So, there we were at 07:00 on Sunday. He asked for shorts and I gave him an old pair of mine...
Testing the Theory: Shod vs. Barefoot Speed
Barefoot Terry
A few people have noted in various blogs and articles that runners who decide to go barefoot sacrifice speed. I set out to test the theory. Here's what happened.
Five years ago, I started racing. In my first race, the 2006 Cowtown Half Marathon (now the
Urban Cow
) in Sacramento, California, I set a 1:50:05 (8:23/mi) personal best. I was 33 years old at the time – and shod.
Over the next two years, I ran three more half marathons and three full marathons. Only once did I come close to beating that PR – missing it by only 53 seconds in a 2007 race. At that time, I aspired to achieve a 1:30 half marathon and a sub 4-hour marathon.
After my third shod marathon...
The Germany/Austria/Marburg Barefoot Running Group
The Marburg barefoot running group was started on 1st April, 2014.
We are running on a weekly basis, every Tuesday evening, except the Winter months (Dec. - Jan. - Feb.).
Our routes are normally between 5 and 8 km long, more or less flat and have barefoot-friendly surfaces (mostly smooth asphalt and concrete). Participation is free of charge.
The rule is that every participant should run at least a small portion of the way (say 1 km) skin-to-ground. Interestingly, it turns out that many barefoot newbies are able to run more than half of the way s2g! Most of us carry our shoes with us in green light backpacks which were provided to us by a large German health insurance company.
Yesterday we were ten runners (five female, five male) which was more than ever before. Weather was great for barefoot...
Online now: 83 (members: 5, guests: 78)
Forum Statistics
Discussions:

14,395
Messages:

156,334
Members:

6,681
User Record:

241
Latest Member: