Barefoot Runners Society
He's done it! Eddie Vega has run more barefoot marathons in one year than anyone else!
We're reported on him before, and yes, he is a BRS member! Eddie Vega, 54, known as the Barefoot Bandito from Raleigh, NC, set his mind to it and now he has accomplished his goal of running more barefoot marathons in one year than anyone else. At 50 barefoot marathons, he's done that! But wait, he's not finished! Because the year isn't over yet, he won't be contacting the Guinness Book of World Records until it is. He plans to continue running until December 31!
For more pictures of Eddie, please visit:
http://tinyurl.com/pkg9d2l
Read on:
The News & Observer (Raleigh, N.C.) Barry Saunders column --
http://www.thestate.com/2014/07/09/3556197/the-news-observer-raleigh-nc-barry.html
"Barefoot Bandito" is first...
Greetings From the Northern Illinois Marshlands!
By Straif
I am--or rather, my feet are--a former prisoner of 30 years.
Even as a kid, I wore shoes. It wasn't so much enforced by my parents as much as it was by myself. The world out there was sharp and scary, and I really didn't want to tangle with it so directly with something so much as my soft, tender and
very
white feet.
Naive I know, but that doesn't explain the ignorance of my teenage years nor my young adult life either, when it came to embracing the use of my god-given feet.
The irony of all of this, is that deep-down, my spiritual life would have to be considered one of more of the pagan variety. Of which specific flavor, I couldn't tell you. But, I just knew, perhaps like many of you, that I felt at home outside in the woods or in a grass field, or even
inside
, when just the...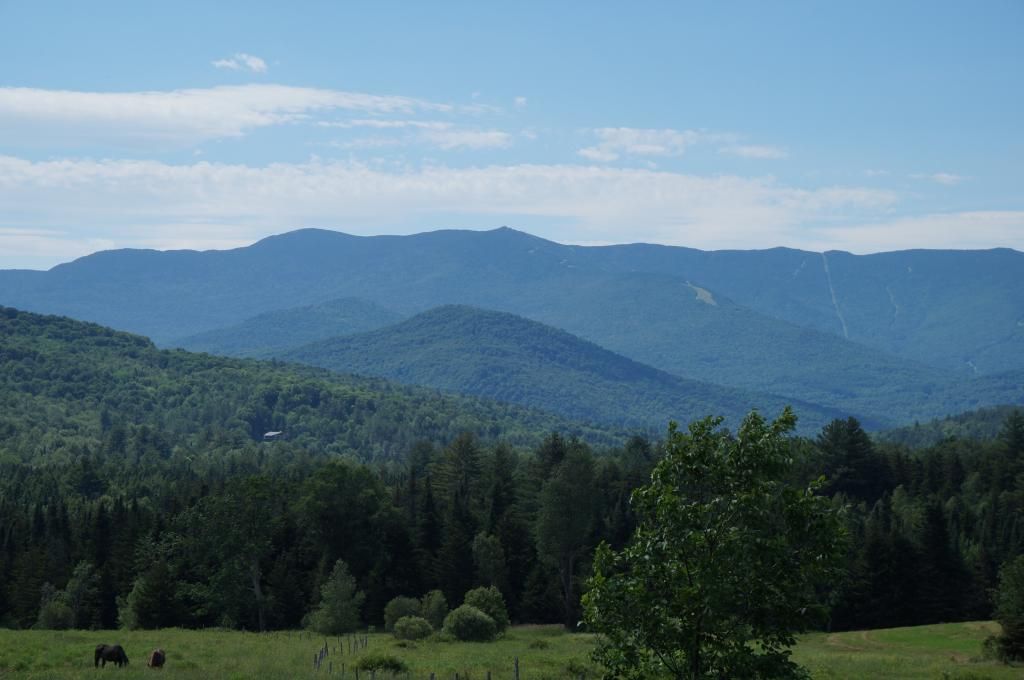 Four years into my barefoot experience and I've finally completed a marathon. I ran the Mad River Marathon in Vermont USA, on July 6th. It is near Stowe and Sugar Bush ski resorts, so there were some hills. The scenery was absolutely beautiful, as we ran through the Green Mountains region.
It is a rural route at Waitsfield Vermont. We started downtown along the Mad River and then headed up to the hills. There were lots of cheering fans for the first 2 miles and then pockets of people. Most notably were the cow bells. I knew I should have taken this sign a little more seriously ...
The first hill just seemed like it would never end. The gravel roads started around 4...
My 5-Year Anniversary
By Ramzev
Five years ago today I posted this to Facebok,
"Started training myself for barefoot running today, ran 1/2 mile unshod. It'll take a while to go completely shoeless, but I'll get there."
So, there you go. It's my five year anniversary of runing barefoot. It's been quite the journey, a lot of learning, answering a lot of questions. I have also gotten to know really great people along the way, a lot of them through the Runners World forum, then the transition here to the BRS. I can't wait to see what the next 5 years bring me. Maybe I'll get someone else in Delaware to join me?
That is all, carry on...
Online now: 81 (members: 9, guests: 72)
Forum Statistics
Discussions:

13,190
Messages:

145,221
Members:

6,335
User Record:

241
Latest Member: